Those Places Thursday
is a Geneabloggers writing prompt that encourages us to think back to the places where our ancestors lived, worked or spent time.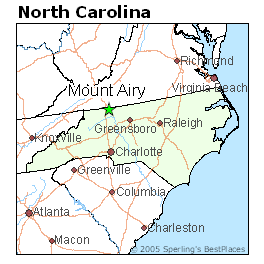 I am looking forward to a mini-getaway coming up for us in the early part of next week when we will go back to Mount Airy, NC for our third visit. This time, however, will be different than the last two times.
First we visited the town as curious tourists...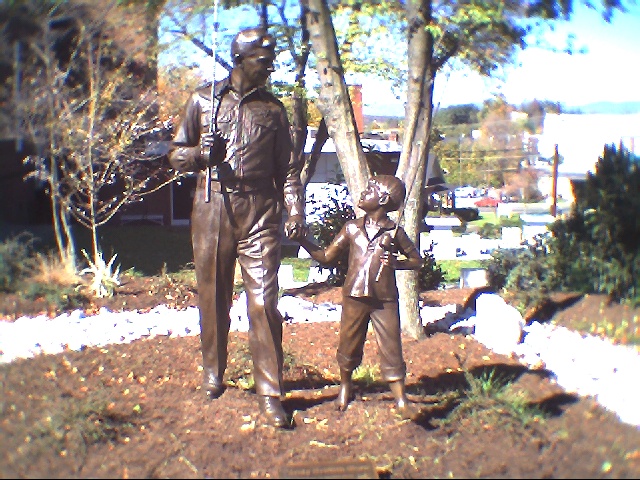 ...Yes, this is the home of Mayberry RFD and the Andy Griffith Show...
and sent us on a goose-chase to try to discover the whereabouts of African-American cemeteries.
Since that last visit we were blessed with making a connection with living cousins...
the great grand niece of my grandfather-in-law!
That would make her and her sister our second cousins once removed...
...and her mother (who is still living) is our second cousin!
This branch of the Carter family extends from Hezekiah's oldest brother, Elisha Carter, who as family legend has it, fled to Berrien County, Georgia
because of some trouble he had gotten himself into (considering the times, it is assumed that there might be some racial tension involved)
sometime between 1880 when he was an eleven year old son living in his parents' household in Township 5, Craven, NC, and 1900 where he appeared in Nashville, Berrien, GA as a 34-year-old Turpentine Dipper with three children. His wife, Millie (Anderson) Carter, was already deceased.
Hopefully some questions will be answered by this trip, but it seems that the descendants of Elisha Carter also have some unanswered questions about their ancestry. Perhaps this connection will benefit both our research endeavors...but most of all,
two branches of the family will be reunited
after over one hundred years of separation!